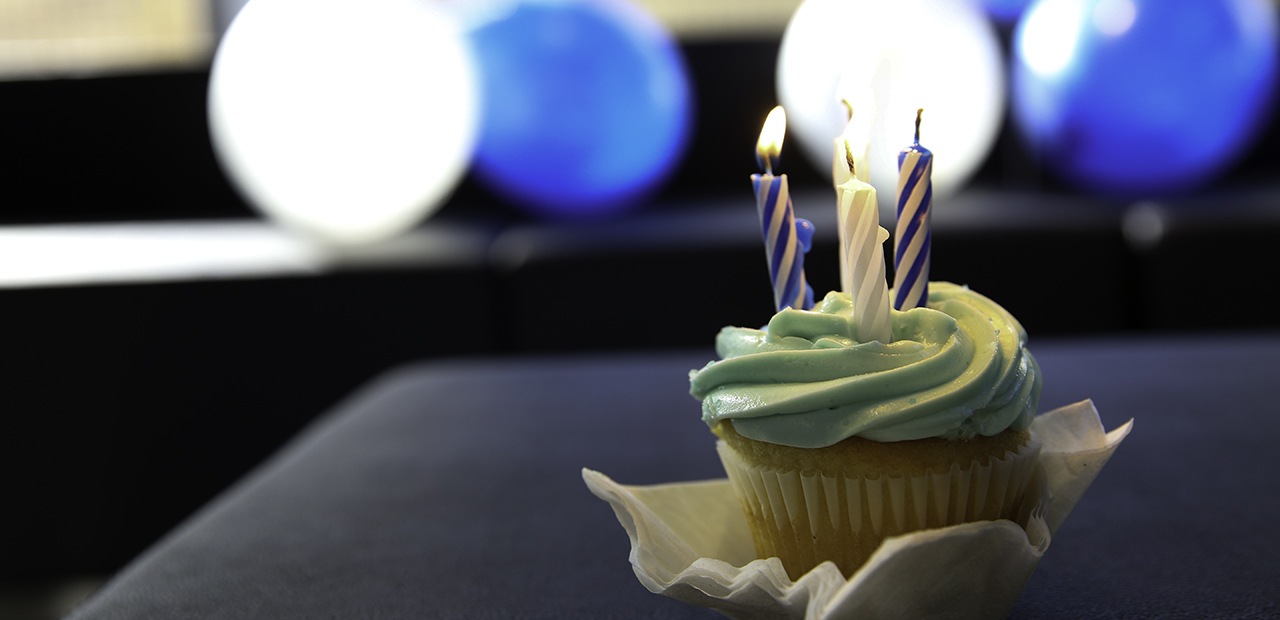 Four years ago can be a lifetime ago or barely yesterday. And somehow it can be both all at the same time. But one thing for sure is that celebrating CarePros' 4th birthday earlier this April brought back some fond memories.

There was a time the CarePros logo was not gleaming off Calgary Trail. There was no office, no business cards, and no guarantee that our efforts would ever amount to a thriving service. CarePros at that time was an idea barely scribbled onto a notepad.

For almost two years, CarePros makeshift office was in a Starbucks just off of Jasper Avenue in Edmonton. Only a few years removed from graduating from their post-secondary school, the team didn't look like they were building a company that one day will debut #13 on MacLean's Canadian Business StartUp List 2020. It was common to see the team huddled over a small table, making sure their laptops didn't knock over any lattes and pastries. Charles and his team even used to use Starbucks as their place for interviewing potential staff members. Team meetings were often greeted with cappuccinos and pie.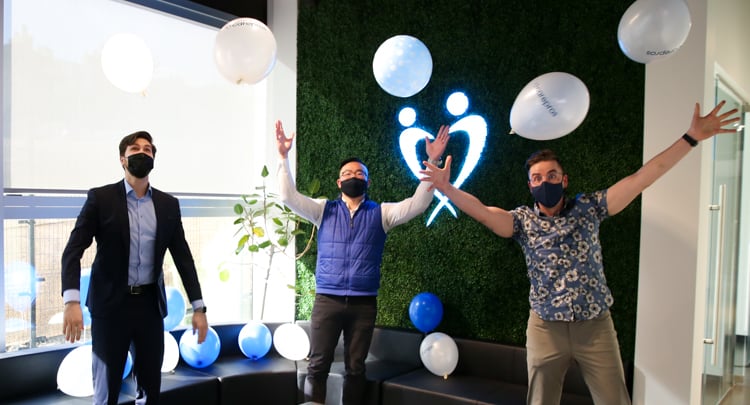 "It's hard to believe for almost two years we actually ran much of CarePros from a Starbucks," said CarePros Founder and President Charles Wong, "but our attitude was that anything was possible."

It is that same spirit that continues to drive CarePros to what it has become today. What started as a passion project to help provide quality senior care in Edmonton quickly became an industry leader in pediatric care. CarePros now has over 200 team members working as administrative staff, Care Professionals, and support home operators. Our care has also increased, seeing more than 400,000 hours of care provided across over 200 families, and we have six child and youth facilities in the Mill Woods and Leduc area. And while we have seen many changes and exponentially grown, our passion to help our most vulnerable remains the most essential constant.

"Choosing the right people to be a part of our team has been the key to our success. Our staff has consistently gone above and beyond for our clients to provide the best care possible," said Charles.

Still, there's much to be done. As tempting as it is to reminisce on what we have accomplished in the last 4 years, CarePros is focused on the years to come.

The Next 4 Years

There are certainly going to be challenges for our team going forward.

While our growth is unprecedented, CarePros is growing in a time where the demand for respite care is only going to continue increasing. According to the Mental Health Commission of Canada, mental illness affects 1.2 million Canadian children.

In other words, respite care will be more important to Albertans and we need to be able to provide care to our most vulnerable. This has been made clearer during the COVID-19 pandemic.

"It is important for our team to modify our services and how we provide care this past year," said Charles. "We have a commitment to leave no kids behind."
While most businesses and industries faced record revenue losses, mass layoffs, and permanent closures, the demand for respite care services has only grown. In fact, according to Stats Canada, health care and social assistance went up 36,400 vacancies or 56.9% during the last quarter of 2020. CarePros alone grew 6000% from 2017 to 2020.

So what do the next four years look like for CarePros? CarePros will be looking to expand its services by adding more child and youth facilities in the Greater Edmonton area. Just this month, CarePros added their fifth Young Person Stronghold Child and Youth Facility in the Mill Woods area.

CarePros is currently collaborating with Children's Services to provide our care model to more Albertans as well, serving all seven Alberta regions. Don't be surprised in the next few years to see a CarePros logo in our neighbour to the south, Calgary.

While the future of CarePros looks to be ever-expanding, our initial passion to provide care for our most vulnerable in our communities will forever remain the same.

"CarePros single greatest achievement in the past four years has been our ability to develop empathy as a business. We are a people-first company, whether we are talking about our team, our clients, or our community: we put people first."