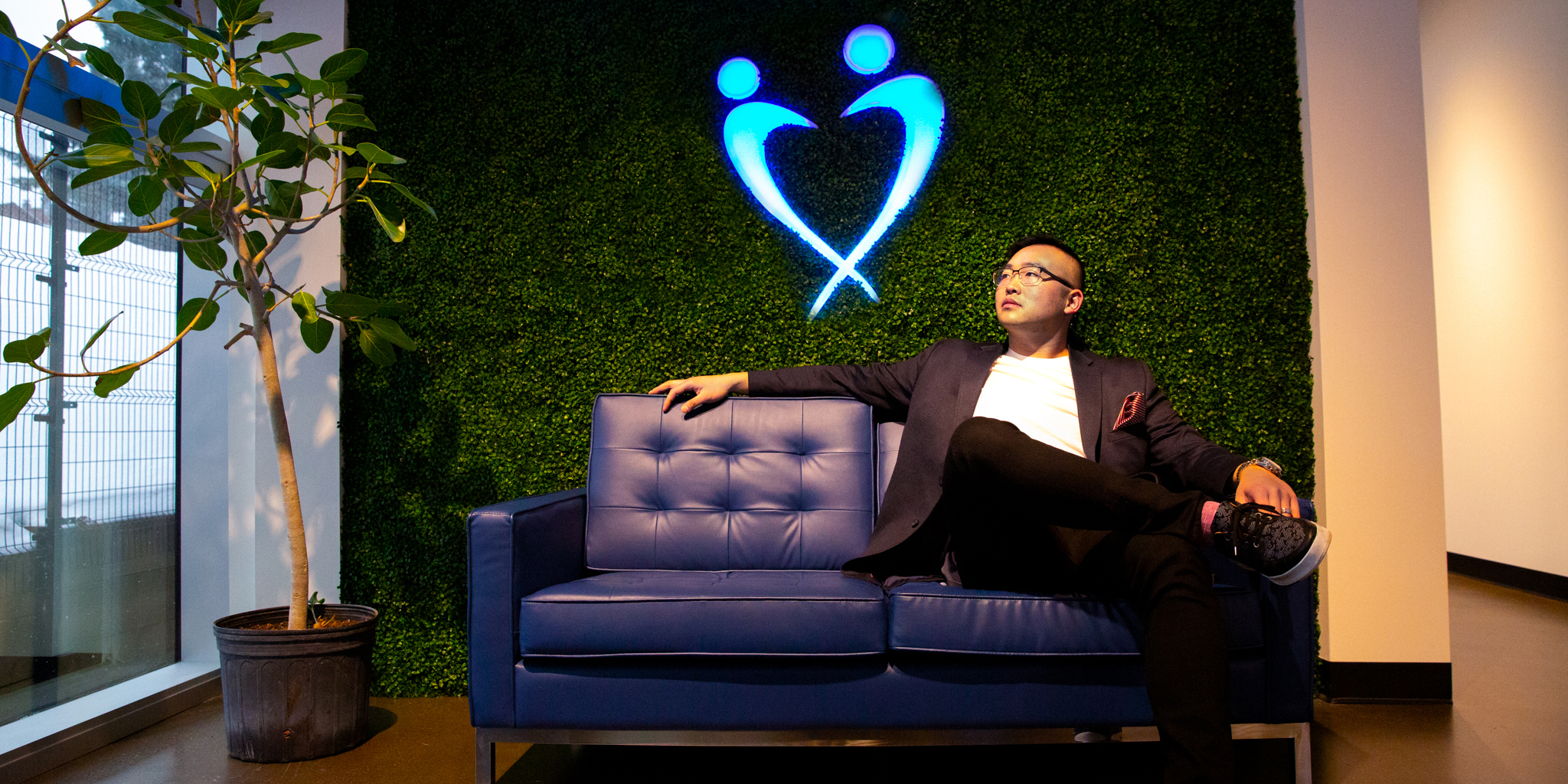 As the global COVID-19 pandemic continues to shut down much of the economy and forcing many companies to close and lay off their employees, for us at CarePros, we have been very fortunate to continue to serve our clients and communities.
Despite the obstacles, we were able to close out our year beyond even our wildest expectations.
In November 2020, during the Alberta Business Awards of Distinction (ABAD), we took home both the Diversity Award of Distinction and the Young Entrepreneur Award of Distinction. CarePros also debuted on Canadian Business STARTUP 50 List 2020, ranking #13 as our team has grown an outstanding 3041% in the past two years.
So what was our key to a successful 2020? For CarePros Founder & President Charles Wong, it all starts with a positive working culture within our CarePros team.
"We make things happen," said Charles, "we got off the ground running because we have a high 'say-do' ratio."
Watching Charles receive the 2020 ABAD Young Entrepreneur Award of Distinction and being featured in STARTUP 50 List 2020 is more than another accomplishment to bookend the year. For us at CarePros, the award symbolizes the type of leadership needed to provide evolving world-class human care services to our communities — especially during a global pandemic.
Caring From the Beginning
When Charles had to hire a caregiver to look after his wife's ailing grandmother, he was shocked to find how difficult it was to find a quality caregiver who would show up on time and consistently, let alone one who can speak Chinese. It seemed like it was one closed door after another. The final straw was when he found a so-called caregiver plastered on his couch watching television with grandmother nowhere in sight. Instead, his grandmother-in-law barricaded herself in her room, terrified of the stranger in the living room.
"That image stuck with me from 2011 to all the way until 2016 when I had the opportunity to think about this as a larger problem," said Charles. "How do we provide culturally competent care to individuals who don't have the same amount of access that needs a system to provide more equity to them?"
As his frustration grew, so did his curiosity. Surely he couldn't be the only one struggling to find quality respite services in Edmonton. Earning a Master's degree in Business Administration and having years of marketing experience, he set out to do some market research of his own. Using his own money, Charles created a website to see if other Albertans also struggled to find quality caregivers. The demand he received on the website for quality respite services was validating.
"Within a couple of months, we were beginning to get some traction", said Charles, "people were inquiring to us on how to find care."
It's one thing to find problems, and it's an entirely another to be proactive and find solutions. Soon after Charles found himself with a newfound side project, contracting independent caregivers to provide respite care for seniors and people with physical disabilities. For Charles, it's always better to be part of the solution than complaining about a problem.
"There are always opportunities around us and very few people will decide to execute," said Charles.
Evolving and Refining the CarePros Process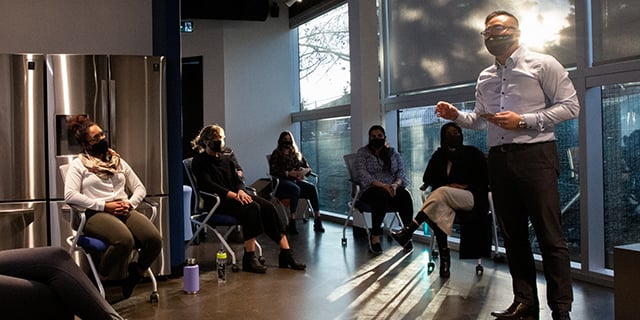 What started as a side project was quickly becoming a full-time effort on Charles' part. Even though he got into the business to provide care for seniors, Charles quickly realized CarePros could make a lasting difference for those looking for Families Support for Children with Disabilities (FSCD). It was a challenge for us at first. After all, we were relatively new to the FSCD process. Still, we knew we had found our calling.
"I want the most vulnerable to receive competent care, and that was an issue I want to resolve or at least improve within our communities."
Our success has much to do with the sacrifices our Care Professionals make; that's why our company is named after them.
"We are very fortunate at CarePros that we have a strong team dedicated to our core values, vision, and mission."
As we continue to grow, it is paramount for us to better communicate with our Care Professionals and better understand how to serve our clients. Like Charles' initial website, it was clear that leveraging technologies would be a cornerstone for our CarePros model. This includes using electronic-charting as part of our care plan, giving our Care Professionals valuable information on our clients' needs.
"We're innovating in a sense by bringing in technologies from many other private industries and bringing it into the social services."
Remaining Flexible During a Global Pandemic
As we were expanding our operations and finding our footing in the pediatric care landscape, we weren't immune to the realities of COVID-19. Like all businesses, the pandemic forced us to change and reevaluate our business model. That meant cancelling launching our onsite respite centre and extensive FSCD programming and putting those plans on indefinite hold.
"We made a really tough decision to shut these programs down due to public health guidelines," said Charles.
While we could no longer support the larger community, we focused on families who required the most complex care. In April 2020, we launched a series of licensed 24/7 group homes in the Mill Woods community and the City of Leduc. Currently, we have 40 beds and 33 Care Professionals operating out of our group homes. With all the complications families are experiencing, especially during the pandemic, it is crucial we are able to place clients within 6-8 weeks.
"We want to improve the standard of living for a lot of these families, as well as help these kids develop social skills and achieve their goals."
Shifting our attention to complex care gave us a renewed focus that wouldn't have succeeded without our committed team. For nearly eight months this year, the CarePros staff worked diligently from their own homes. Plans to move into the company's brand new head office on Calgary Trail were delayed by several months.
Still, there is an upside for our team.
"We haven't had to layoff a single employee during the pandemic," said Charles. As we are committed to the mental health and well-being of our clients, we too are committed to our team. Our team grew to over 170 members at the end of the year. For all of us, getting through 2020 wouldn't be the same if we didn't get through it together.
Looking For a Better 2021
If our history has taught us anything, it's never be satisfied with good enough.
Recently CarePros was awarded a 3-year accreditation for our group homes, respite care, and case management services from the Commission on Accreditation of Rehabilitation Services (CARF), an internationally recognized accreditor for human and health care service providers. Joining their ranks is an indicator that we at CarePros are committed to providing the same quality services we provide in Edmonton and beyond.
"We are ready to take our model across the province", said Charles, "as we continue to support our province and our country, we'll continue to grow and reinvest back into the community in order to provide services that are coming."
As we say our final farewells to 2020, we say hello to all the opportunities and families we get to help in 2021.