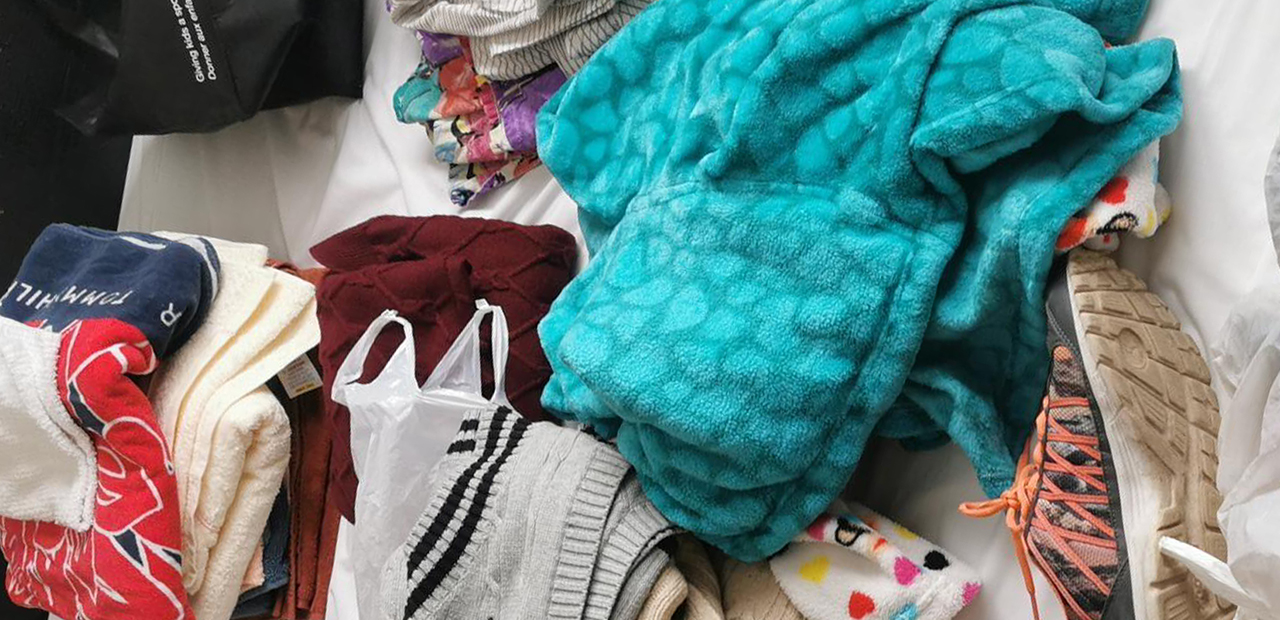 CarePros is proud to announce that one of our clients in our child and youth care facilities organized a donation drive to provide warm clothing to people experiencing houselessness. Clothing items were collected for 15-60 year olds and were donated to the Mustard Seed and the Bissel Centre.
"He is so caring and passionate to everyone around him, "said our Care Professional Michelle Farnsworth, "he enjoys helping others when he can".
The client's support team assisted him with collecting donations such as winter coats, winter pants, gloves, long-sleeved shirts, socks, boots, sweaters, toques, and blankets for the entire month of January. Several bags of donated items were then delivered to the Mustard Seed and the Bissell Centre on February 1st. Due to ongoing COVID-19 restrictions, the client and his support team collected clothing from CarePros staff.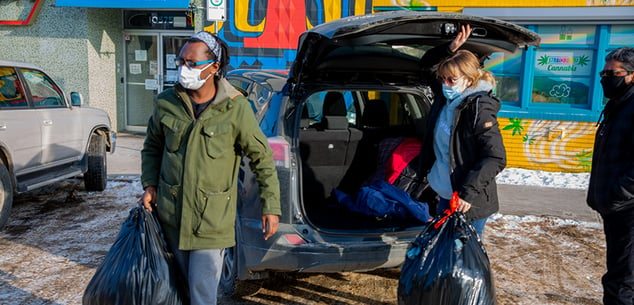 CarePros team members assisting with the donation drive.
At CarePros, supporting our clients means we listen to them first and identify their needs for personal development. As part of their individualized care plan, we are providing our children and youth with the tools and opportunities needed to grow as individuals and become outstanding role-models within their family and community.
"I want to show our clients and staff that we are there to support them," said Service Delivery team senior supervisor Vladimir Galic. "This goes to show that our teams and clients are doing what they can to make our communities better."
We at CarePros want to thank our client for organizing this charity drive, his support team for assisting with the donation drive, and our CarePros staff who donated items of clothing.
We would also like to thank the Mustard Seed and the Bissell for their commitment to serving people experiencing houselessness in our city. To learn how you can get involved and donate to these not-for-profit organizations, please visit the Mustard Seed and the Bissell Centre website for more information.