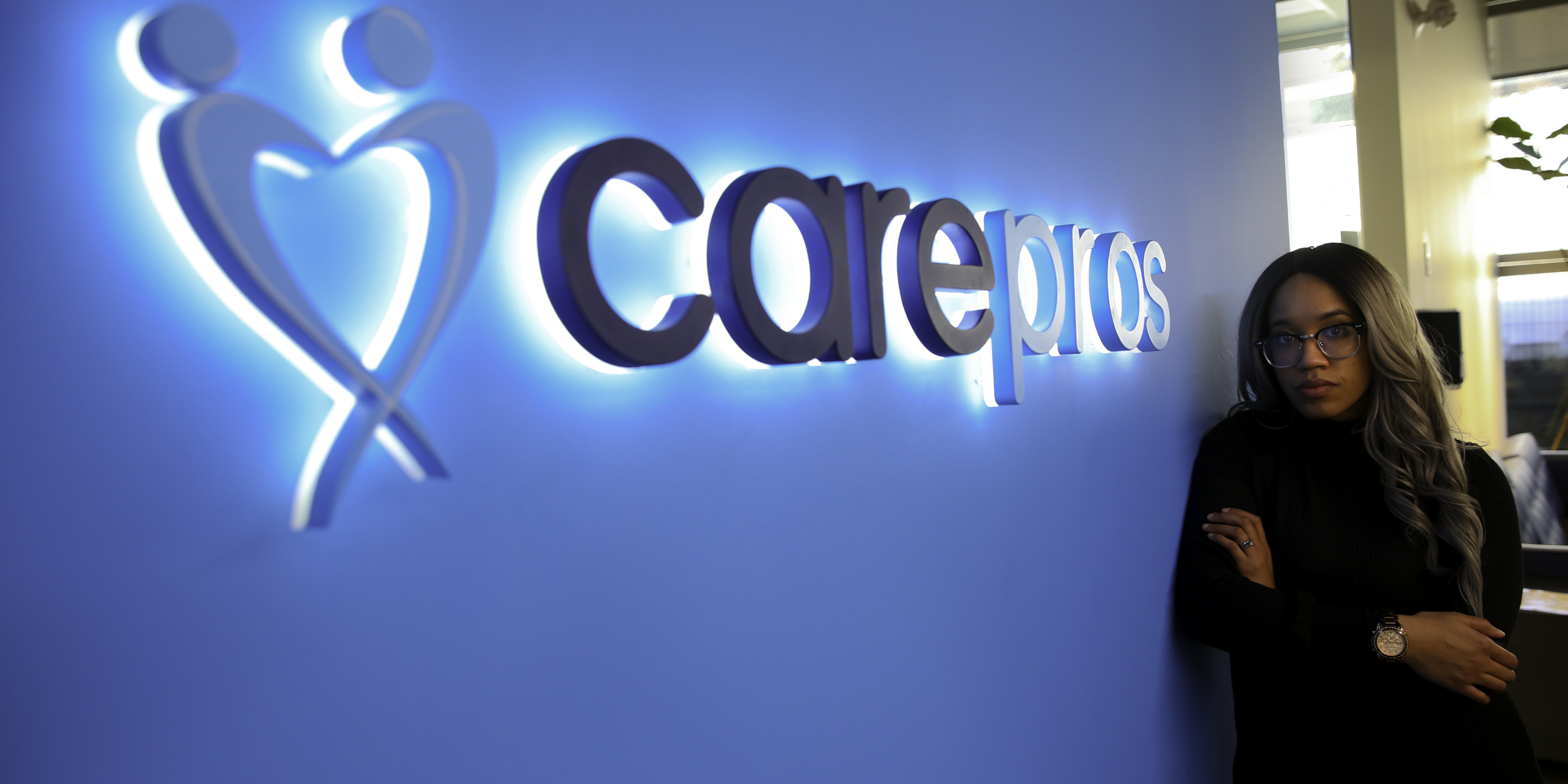 Written by Chalice Parker
At CarePros, it is our people who make our organization what it is. We are proud of our team members' unique backgrounds and experiences, and encourage them to foster and share those experiences with our clients and other team members. With February being Black History Month, we are thrilled that our Crisis Intervention Worker Chalice Parker offered to share her own unique experiences and what it's like raising her daughter.
---
As we wrap up Black History Month, I couldn't help but think of my own experience. From my earliest memories, I was an outsider. I grew up in a small New Brunswick town where my brother and I were the only coloured children in the whole school. My mother is white, and my father is black.
Even my name is a mix. Chalice in Catholicism refers to the goblet that Jesus drank out of, whereas in Jamaican culture Chalice refers to a cannabis smoking pipe made out of coconut that is used by members of the Jamaican Rastafari movement. I never realized how important my heritage was until I got much older.
Growing up, I tried to look like my friends. I would comb my hair and spray it to be straight, or wear foundation makeup around my nose to slim it out. I thought it was just something that I had to do to fit in. That's not to say that I always did fit in; sometimes people bullied me for being different than them. One time, while at the skating rink someone locked me inside a shed and shouted the N-word at me – luckily, a neighbour saw what happened and let me out.
I didn't understand at the time my father's unique Jamaican culture and background. I'm a firm believer that our parents raise us based on what they know, and what I found out was that my mother knew nothing about my father's culture. My mom did her best, but she just wasn't cognizant of my father's culture. As a child, you expect to learn from your parents and trust what they teach you. It wasn't until my dad came back into my life that I learned more about my cultural and racial identity.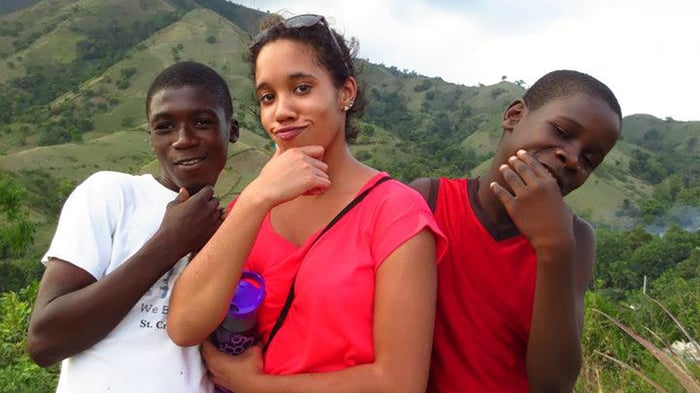 My hair, my skin tone, the types of culture my father's side had with food and music – it was like finding Area 51 to me and my brother. As I grew older, I started visiting my dad more often. He would introduce me to certain foods (which are way too spicy for me) and music that our families before us would listen to on the island. I started learning where my roots were from and how to keep them alive for future generations. My dad would explain how important it was to protect our culture and learn as much as possible.
I started to teach myself about Black history because it wasn't taught in my school. It wasn't like my "white side" ever taught me Black history either. I had some anger towards my mother's side because there was such a big part of me that I wasn't aware of. I found myself drawn to American civil rights activist Ruby Bridges. She was the first African-American child to desegregate an all-white school in Louisiana, and like me, she was an outsider in her own school. And she still found the courage to be kind and gentle to classmates and adults who were so unkind to her.
As a crisis intervention worker at CarePros, I am responsible for responding and assisting the CarePros team and client in a crisis related to behavioural or mental health concerns. But there was a time I also was a youth who needed the same type of support my team and I give out daily. In August of 2012, my mom physically attacked my friend and me. At that time, she was deemed unfit by the courts, and I was sent to live with my foster family.
My foster family was the complete opposite of my upbringing. I went from having no electricity in the house because my mom forgot to pay the bills to living in a house on the lake with my own car and a cabin in the woods. It was very shocking, and I never got used to it. During those times my identity was more hidden because I felt like another black stereotype that needed help.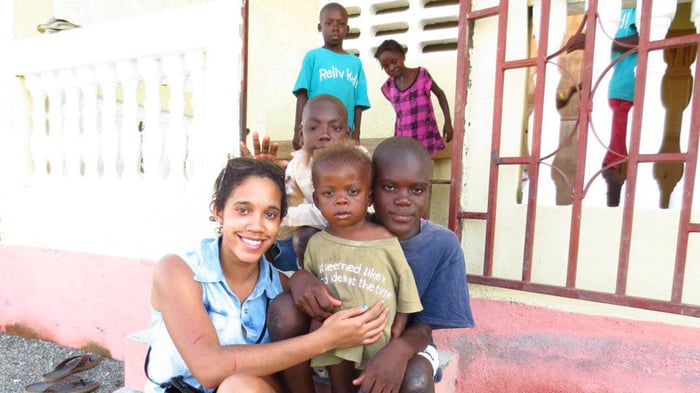 Chalice at a missions trip in Haiti
Fortunately, this is also where I found my calling. In the spring of 2013, my foster family and their church gave me an opportunity to partake in a mission trip to Haiti. There I learned even more about culture and thrived off the different aspects of living. I was able to see where the impacts of the earthquake that ravished their community and how these beautiful people created a new life for themselves.
I heard stories of war and famine and how some children weren't adopted because they weren't considered beautiful like the other children. Among the population of Haute Limbe, you would see children dancing, singing the gospel, and playing instruments everywhere. They were so eager to show you how they lived and how they created their own happiness. It was truly an inspiring moment in my life that got me into this field I am in today.
As I transitioned to adulthood, I made it my passion to include culture as the foundation on how I will teach children. Honestly, it was not easy. My daughter was the first child I taught about her background. I started with a simple Google search for "culture in mixed-children" and I found children's books such as I Like Myself, I am Enough, and Hair Love. As a parent, I love reading to my daughter, and I only wished I grew up with books like these when I was a child.
I want to make sure my daughter learned to be accepting of herself and as well others. When it comes to her toys, her dolls aren't just the typical Barbie dolls, but dolls that represent different races, body sizes, and even physical disabilities. I want to teach her that all people are accepted, and there is no such thing as the perfect Barbie.
My daughter can be quite curious. It is important to me to communicate with her and answer her questions. When we first moved to Edmonton, my daughter never saw someone in a headdress before; she deliberately pointed at them when we were shopping, and she asked what was on his head. I went as far as to ask the man to explain to my daughter what it was, and he explained that his headdress is part of his culture and beliefs. I never put my daughter down for questions that appear blunt, but instead, I find teaching opportunities to expand her worldview.
In my daily work, I ensure our children know where they come from and where they are going. In today's busyness and chaos, it is so easy to push the things that matter to the side and "come back to them later". But for our children and youth of today, it is as important as ever to keep their culture alive. With the kids I work with today, I ensure to incorporate their culture into their day-to-day life.
The best part about working at CarePros is that it's an agency that not only accepts who you are but thrives on who you are as a whole. Being part of the CarePros family means feeling welcome and supported no matter what your background or cultural beliefs are. As Black History Month 2021 comes to an end, let it be a reminder for all of us to learn more about our history and where we come from. This will help us strive to where we are going. We all come from different walks of life, but that doesn't mean we can't share the same path.