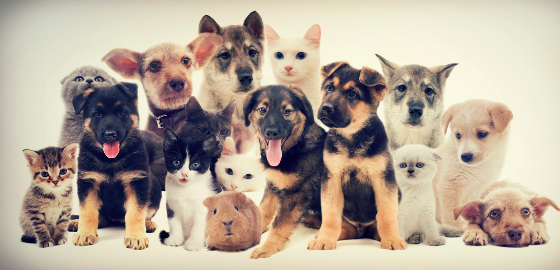 We are all social beings, but that doesn't mean we're all equally comfortable socializing. For children with complex mental and behavioural issues or those who dealt with severe trauma, this can be a tall order. Sometimes socializing for these children can trigger feelings like severe anxiety, frustration, anger, and distrust.
Even in safe spaces where these children can speak freely to highly skilled psychologists, social workers, or caregivers, these children can still feel unheard, judged, and misunderstood. It is important then for these children to be able to relate and socialize with a companion, even if that companion is not a person.
Fortunately, pets of all kinds have always been excellent companions.
What is Animal Assisted Therapy
Animal assisted therapy has a long history, but its practice has become increasingly popular over the past few years. Emotional support animals for example can be found in senior homes, hospitals, group homes, airports, and even schools and college campuses.
Like everything we do here at CarePros, we only use evidence-based best practices for our care programs in our facilities. Especially for our clients, we use pet to:
Reduce feelings of anxiety, anger, sadness

Improve awareness of internal/external stressors to reduce the impact it has in their personal lives.

Promote feelings of companionship and reduce feelings of loneliness/isolation

Teach positive interaction skills with animals

Increase client participation in meaningful activities and leisure pursuits.

Improve the ability to initiate social interactions with new people.

Increase confidence/comfort when engaging in conversation with staff and new people.

Increase attention and concentration

Increase activity levels and overall engagement in physical activity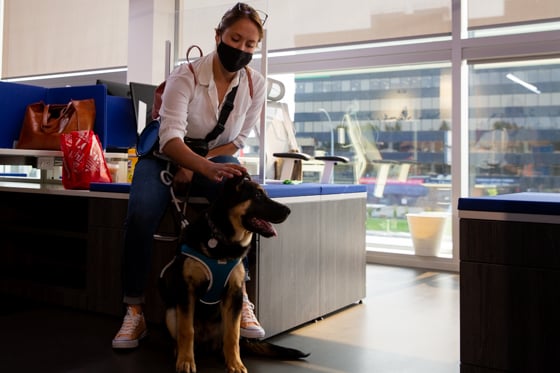 How CarePros Utilizes Animal Assisted Therapy
Pawsitivity with CarePros is a program that provides our clients the opportunity to interact with animals in a controlled environment to improve their physical, emotional, and psychological wellbeing.
Our Service Delivery team members own pets, Pooka (a German Shepherd) and Tux (a Pomeranian/Papillon mix), serve as our animal support pets. The team determines which client would benefit from interacting with the dogs and the activity as well. Clients get a chance to play and walk the dogs. Not only is it a physical and leisurely activity, but it also teaches our clients how to be responsible and care for an animal.
Pooka and Tux aren't the only pets we've used. In the past, we used animals from Pet Therapy Society of Northern Alberta (PeTS), a non-profit organization that provides free pet therapy services to facilities across Alberta. Oftentimes, we take our clients to Dreamcatcher Nature Assisted Therapy where they can interact with all sorts of farm animals like horses, lambs, and goats. With animals such as a horse, clients need to learn to control their emotions to be able to ride it.
We also have to find the right animal companion for our client, too. For example, if a client had a traumatic experience with a dog and gets triggered in the dog's presence, then introducing a dog to that client wouldn't be a good idea. It also wouldn't be a good idea to introduce a pet that the client is allergic to. It takes careful consideration to determine what the right animal companion is.
Summary
What makes animal assisted therapy so effective is that it is simple and yet has a huge impact on our clients. While Care Professionals will always be important for providing quality care, sometimes a client just needs a fluffy and furry friend.