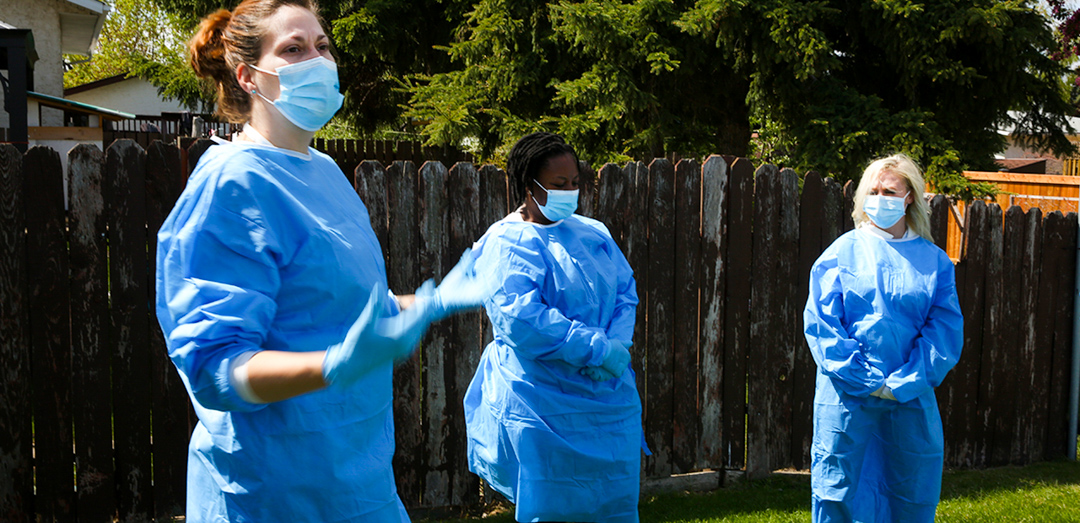 CarePros own Crisis Intervention Worker Hellen Ratzloff has almost seen it all. The title of Crisis Intervention Worker can mislead one to think that the role means to simply intervening in a time of crisis.
From working on the frontline and coaching the team on handling crisis interventions, we sit down with Hellen for a Q&A as she shares her journey to how she got to where she is now.
What inspired you to get into care giving?
I started babysitting at a very early age, it was something available for me to do. I was the youngest sibling of three. I was 15 when I became an auntie and I definitely got in those babysitting days when my siblings need a day off from the kids. When it became a profession, in high school, I got work experience worked at Fort Saskatchewan Elementary school for 2 years.
I really enjoy my time. I got to work with kids with reading disabilities and I found it really awarding to see their small success. It made me want to pursue child care.
So how did care giving become your career?
One of the mom's that was friends with my oldest son happened to work at the Elk Island Child and Youth Ranch. I didn't have the qualifications to work there, but they were willing to educate me in the field and helped me get my child/youth care certification (level 1 and level 2).
I find our frontline staff have some of the most amazing stories. Tell me a story of one your clients before you joined CarePros
An old client of mine from when I first got into this field would escalate every time he saw me. He seemed to hate my existence. Then one day I had to wear my glasses and he came at my car violently as always. He looked at me, stopped screaming and started crying. I got out of the car, hugged him, which he never wanted anyone to do. I asked him what was wrong or different today and he told me that I look exactly like his big sister with my glasses on.
So when I was there I tried wearing my glasses as much as I could until we were able to form a bond that I'm sure we would still have to this day if he had not passed away.
What are some of the challenges you've faced in your career?
I previously did get a lot of clients with drug, alcohol, and gang issues. So to be able to help them get out of those situations and gangs so they can pursue better lives form themselves while they were still young.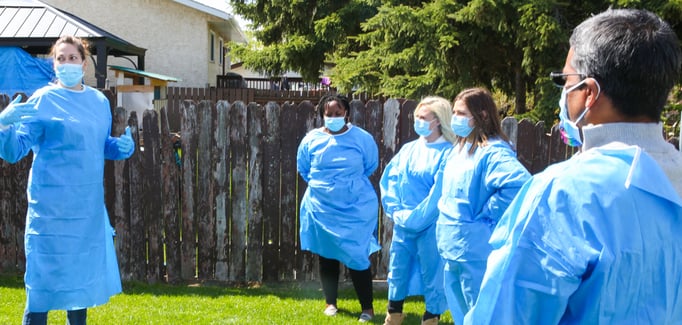 How did you become a Crisis Intervention Worker?
I worked as a frontline worker for 2 years and found out I really liked it it and was good at it. I got my first promotion in a team lead position. I was doing all the supervising for the staff, creating programs and treatment plan for all the clients in the program. I was in charge doing summary reports, analyzing daily progress reports, putting into a report for case workers and guardians.
What exactly do you do as our Crisis Intervention Worker?
What isn't that I do? (laughs) As a CIW, I don't just deal with crisis and people who are struggling. I have the ability to coach and to train people. I'm here to educate and coach people in their professional and personal life.
What are the keys to being a good Crisis Intervention Worker?
As a crisis worker, I have to do a lot of relationship building and development staff and the clients. Being able to be that middle person between frontline and upper management so that everyone with a voice could be heard.
It also means wearing many hats. Being able to take the hat off and take the next hat on and whatever that might look like. Roll with the punches. Really just analyze what was most important to deal in those crisis situation. Obviously if there a situation where client and frontline workers wasn't safe.
It seems like you had quite the career so far. Why did you decide to join CarePros?
The direction my previous employer and services were going I didn't necessarily agree or support. After 10 years at my previous agency, I found myself in a little bit of a rut. I just wasn't getting support from my management team.
I called Ashley from CarePros and I spoke to her about her experience in CarePros. She seemed very happy and excited. With CarePros being so brand new to group care, I felt they can use my knowledge and experience, and that there was a lot of room for growth, and fit my needs a better.
The amount of support and feedback I've gotten has been incredible. The fact CarePros really follows its core values as an agency, and the communication between everyone, it kinda seems like everyone knows where everyone is at and everyone knows whats going on.
Most agencies that I've encounter, the head office doesn't really talk to frontline. The fact that CarePros does that is amazing and does so much for team morale.
Is there anything that surprised you about being a Crisis Intervention Worker at CarePros?
I definitely did not expect to do 4 hours worth of reporting a week! (laughs)
Final question, what you think is they key to success as a frontline worker?
I feel in in our field, communication is key. Without good communications, we don't have a basis to do our job. It requires that constant open contact between everyone, not just for myself and the frontline, but upper management and even Charles knowing everything in each program.
I have to listen in a way that makes them feel heard. Not that just I am listening but I am hearing what they are saying and putting action behind it. Sometimes that may mean I can't fix what's going on now, but I can bring it to the team and tell them this is what the frontline staff are struggling with right now and ensuring there is follow up.