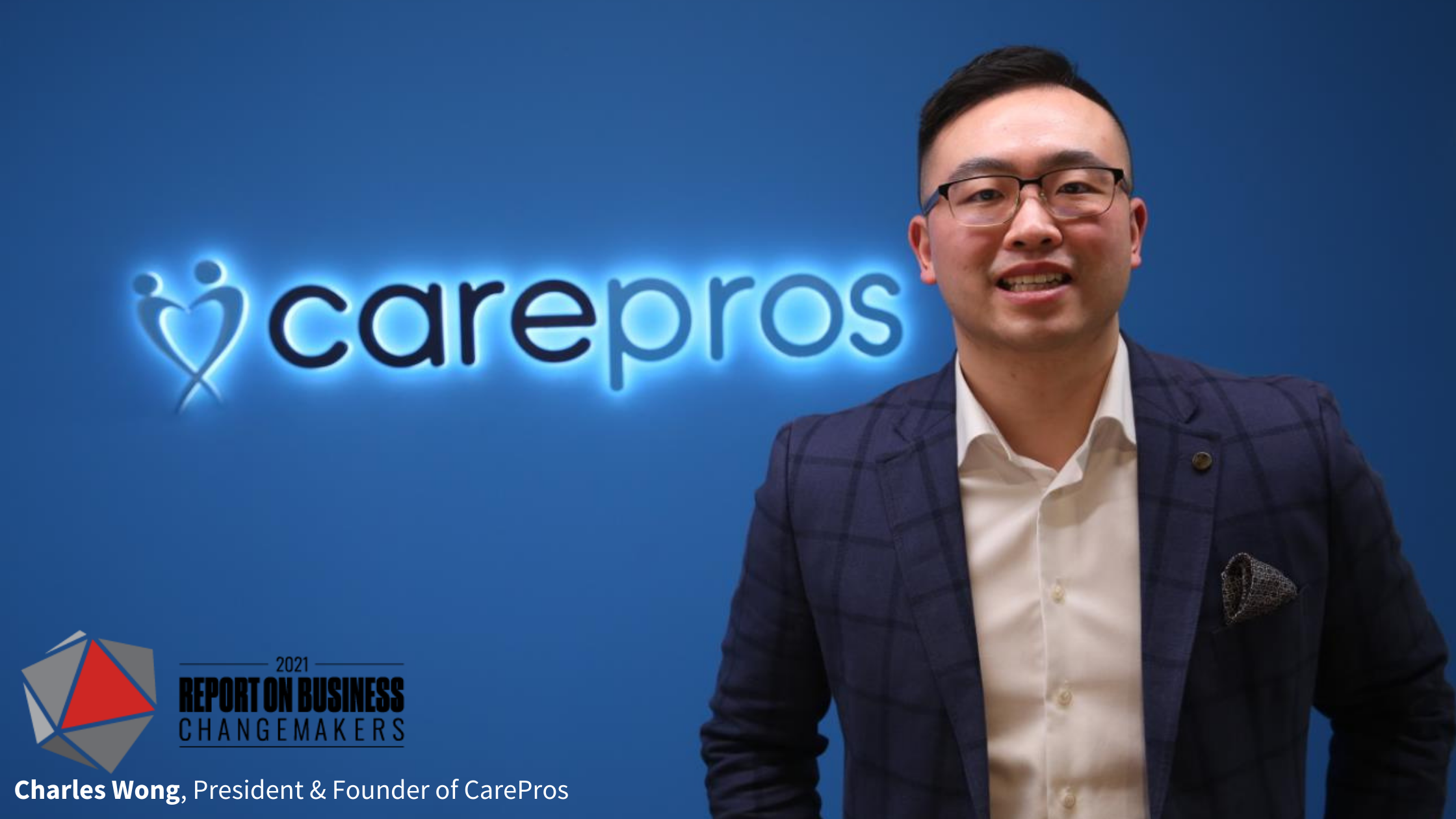 CarePros is proud to announce that CarePros Founder and President Charles Wong won a 2021 Globe and Mail's Report on Business Changemaker award. The Changemakers program is an editorial award program produced by The Globe and Mail's Report on Business magazine. Its intent is to showcase the emerging leaders transforming business today.

Charles Wong is one of 50 inaugural winners of the award.

"To me, being a Changemaker means challenging the status quo and adapting to an ever-changing environment in order to create a better and stronger world," said Wong. "Our goal is to empower individuals with disabilities to create personal success for life, from childhood into adolescence, through adulthood. Our mission is to promote empowerment, inclusion, independence and employment for all individuals with disabilities."

Since 2016, CarePros has provided personalized medical and disability services in Edmonton through personalized and comprehensive programming, and supportive mentor and group homes. From the company's early beginnings working primarily with "Stollery kids" with the most complex medical or behavioural challenges, CarePros has evolved into a leading disability and children's services agency of 170+ team members and growing.

Despite the global pandemic and recent economic downturn, CarePros innovative family services have provided 400,000+ hours of care across 300+ families, and grew annual sales from $76k in year 1 to over $4.5million in 2020, resulting in 5,800% growth.

"This year specifically was about doing everything we possibly can to protect our clients and teams from COVID-19 and keeping them healthy. We want to provide the same quality services that we are known for while preserving jobs and livelihoods, as well as making meaningful contributions to our economy and driving social change."

CarePros was the recipient of the Alberta Business Awards of Distinction (ABAD) 2020 Young Entrepreneur Award of Distinction and the Diversity Award of Distinction. CarePros also debuted on Canadian Business STARTUP 50 List 2020, ranking #13 as our team has grown an outstanding 3041% in the past two years. Recently, CarePros received an unprecedented 3-year accreditation from the Commission on Accreditation of Rehabilitation Facilities (CARF).
View the Full Announcement Here
https://www.theglobeandmail.com/business/rob-magazine/article-changemakers-canada-faces-serious-challenges-but-these-leaders-show/